About
I have been immersed in basketball since I was 8 years old and it is an amazing journey that I enjoy every day. One day I will play in the NBA. But before that, I'm committed to moving forward in high school and college basketball.
I primarily play in positions 3 and 4, like my basketball role model Giannis. Last year I played position 5 because of my height. The coaches say I'm a pretty versatile player.
On the offensive side, I pride myself on my three-point shoot, mid-range shoot, Alley oop dunks, free throws, floter, layup as well as my hook shot. Additionally, my overhead pass game is strong. Defensively, I bring shot blocking, steals and rebounding skills to the table.
In my career, I have had the honor of representing my country in 15 national team matches and playing across Europe in countries such as Finland, Portugal, Bulgaria, Spain and Lithuania. I also competed at the European Championship, where our national team won 7th place in Division B.
My achievements include winning championships at the largest Scandinavian basketball tournament and a tournament across the Nordic countries.
One of my proudest moments was scoring 43 points in a game and I even had a dunk at the buzzer.
I am dedicated, driven and excited to take my basketball journey to the next level.
GPA
On a scale from A to F (Scandinavian grading system) : C
Knowledge of English

On a scale of 1 to 5: 4

Simon speaks English fluently.

South Austrian Selects for a tournament in Bozen, Italy in 2014 (Global Legacy Tournament) - the first time an Austrian Team could win this tournament

Carinthian Select for a tournament in Brünn, Czech Republic in 2015

Austrian Selects for the PeeWee tournament in Quebec, Canada in 2017

Austrian Hockey Talents for the tournament in Riga, Latvia in 2018 (True Riga Hockey Cup – largest hockey tournament in Europe)

Representative of Austria for the Youth Olympic Games in Lausanne, Switzerland in 2020 playing for a mixed team

First shutout in the U18 division in Austria
PERSONAL BEST
Personal stats of the season 2020/2021 - Group AUT (Austria) – Regular Season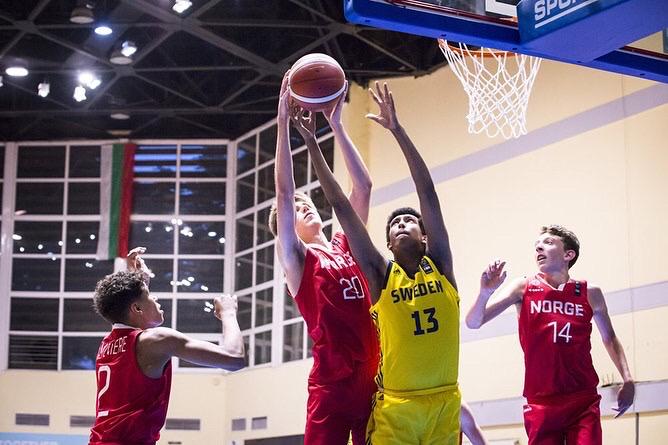 Awards
2020 Nominated to represent Austria as goalie in the 3-on-3 Tournament at the Youth Olympic Games in Lausanne, Switzerland 2019 Best goaltender at U16 tournament (Memorial Jana Marka) in J. Hradec, Czech Republic in March 2019 (tournament for age group 2003) 2018 Best goaltender at U15 tournament in Regensburg, Germany in January 2018 2017 Nominated for the Austrian Selects Team PeeWee 2017 in Quebec; finishing on 2nd place 2016 Best goaltender at U13 final tournament in Vienna 2016 (tournament for age group 2003) 2015 All Stars Team at a tournament in Luznici, Czech Republic in 2015 2014 Best goaltender at a tournament in Budapest, Hungary in 2014 2013 Best goaltender at a tournament in J. Hradec, Czech Republic in December 2013 2012 Best goaltender at a tournament in Vienna, Austria in 2012 Best athlete GDI at several camps of the Goaltender Development Institute in Germany (GDI Europe) Links https://www.gettyimages.de/detail/nachrichtenfoto/goalkeeper-lukas-heuberger-makes-a-glove-save-during-nachrichtenfoto/1193088030?adppopup=true
Portfolio